Abandoned to Divine Destiny: You Were Before Time (book) by Jeremy Lopez
SKU#: PROD55559
Abandoned to Divine Destiny:
You Were Before Time


(book)


by Jeremy Lopez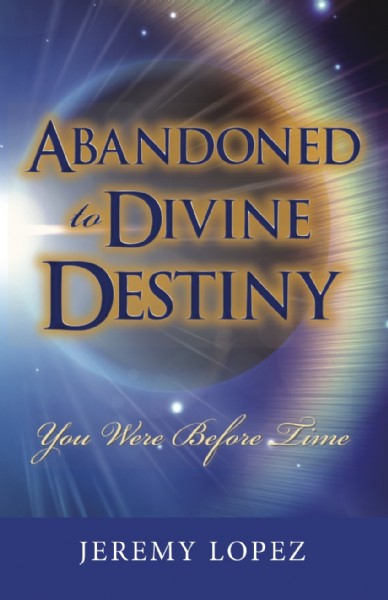 'A
bandoned to Divine Destiny

takes the reader on a trek through time to that beginning of all things where there is only God… and you.

Like a spiritual surgeon Jeremy seeks to reverse the effects of religious inoculations that have prevented you from envisioning your divine destiny and experiencing the spiritual realities that surround you. Like a spiritual director he endeavors to undo the religious programming that entangles you in a web of ecclesiastical activity that keeps you from your purpose in God.

In trinitarian pillow talk, as Robert Farrar Capon describes it, both the Word and the Spirit are whispering your name in the ear of the Father. Jeremy unveils those words spoken in the beginning of time that plans and plots out your destiny. Abandoned to Divine Destiny reminds us that our destiny is not in our future; it is right here and right now. These prophetically penned words will encourage you and lift you up out of the smog of the religious city into that place of a pollution-free and spiritual environment where you can see your destiny and the things planned for you in the heart of the Father in the very beginning of time. I pray that you will read this book with faith and allow it to change you. I also pray that you will recommend it to your family and friends. This is a book written for this generation.'
Author
Development of Destiny Image

Page Count: 268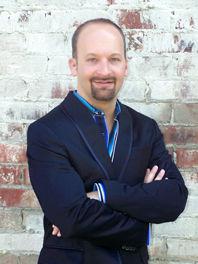 Dr.
Jeremy Lopez is Founder and President of
Identity Network International
,
Sounds for Now
,
Awakening to Your Now
and
Now is Your Moment
.

Identity Network is a prophetic resource website that reaches well over 153,000 people around the globe and distributes books and teaching CD's. Jeremy has taught and prophesied to thousands of people from all

walks of life such as local church congregations, producers, investors, business owners, attorneys, city leaders, musicians, and various ministries around the world concerning areas such as finding missing children, financial breakthrough's, parenthood, and life changing decisions.

Dr. Jeremy Lopez is an international teacher and motivational speaker. Dr. Jeremy
speaks on new dimensions of revelatory knowledge in scripture, universal laws, mysteries, patterns and cycles.
He has a love for all people and desires to enrich their lives with love, grace and the mercy of God and to empower them to be successful. Dr. Jeremy believes it is time to awake the Christ Conscious mind and live out the victorious life that was mean't for us.
His desire is to live a life filled with purpose, potential, and destiny.
He ministers with a revelational prophetic teaching gift that brings a freshness of the word of the Lord to people everywhere.


This is accomplished through conferences, prophetic meetings and seminars. He serves on many governing boards, speaks to business leaders across the nation and also

holds
a Doctorate of Divinity.
He has had the privilege of ministering prophetically to Governor Bob Riley of Alabama. He has also ministered to thousands overseas including millionaires around the world. He has traveled to many nations including Switzerland, Amsterdam, Jamaica, Prague, Paris, Indonesia, Haiti, Hong Kong, Taiwan, UK, Mexico, Singapore, Bahamas, Costa Rica, Puerto Rico, etc. He has hosted and been a guest on several radio and TV programs
from Indonesia to New York.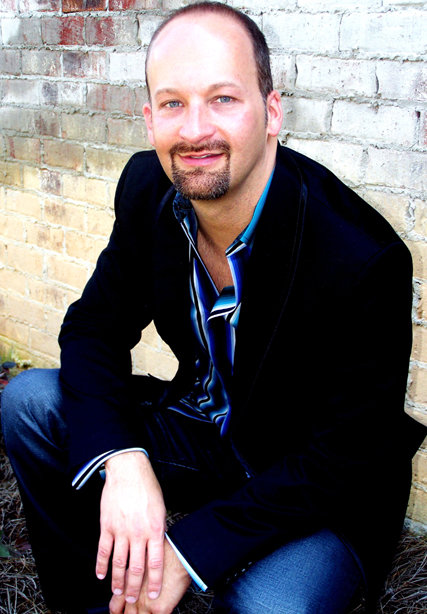 Jeremy Lopez is an entrepreneur, life coach, motivational speaker, humanitarian and minister. His love and passion for Discovering and teaching people how to release the mindsets that holds them back from achieving their fullest potential is what drives him and gives his life purpose and meaning.
In the last 10 years he has grown 4 successful companies and written 3 great selling books.
Thousands of ministers, entrepreneurs and individuals worldwide are currently using his life coaching techniques to develop unstoppable confidence and certainly in achieving their vision, business goals and personal best.
Today Jeremy teaches and ministers extensively around the world and sees life changin
g results.
• Breaking free of Doubts, Fear, Uncertainty, Lack of Confidence and Certainty, etc.
• Inspirational Speaker
• Strategic Investments
• Business Growth Consultant
• Business Strategy
• Business Processes
• Life changing goals
---
Endorsements for Jeremy Lopez
: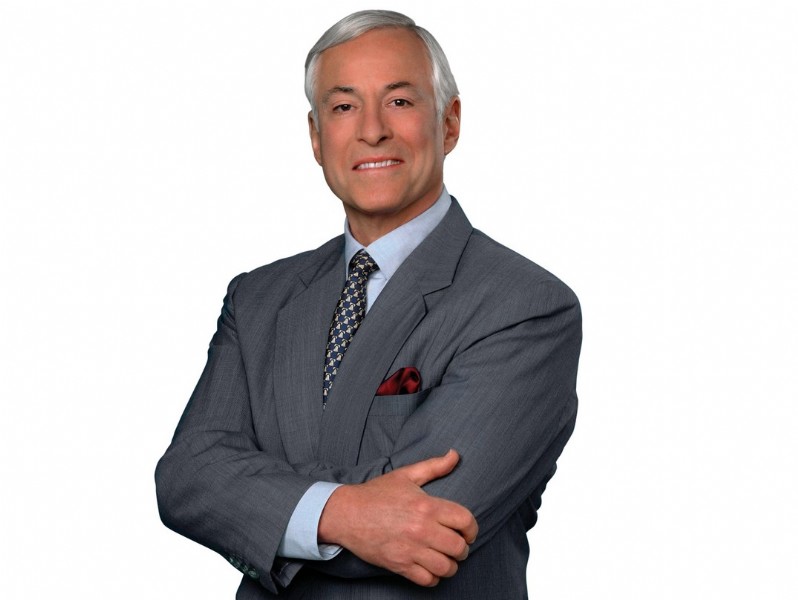 "You are put on this earth with incredible potential and a divine destiny. This powerful, practical man shows you how to tap into powers you didn't even know you had."
-
Brian Tracy (Author,
The Power of Self-Confidence)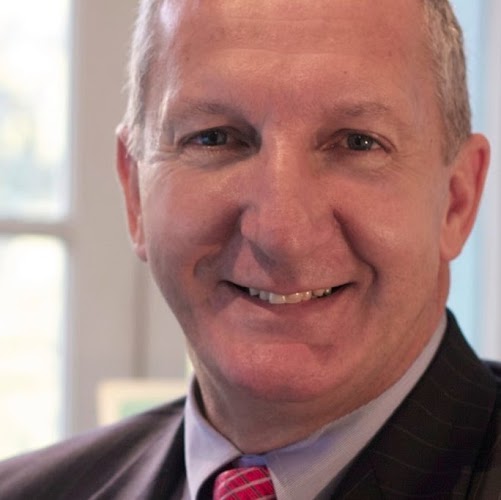 "
I have been privileged to have known Jeremy Lopez for
many years as well as sharing the platform with him at a number of conferences. Through this time I have found him as a man of integrity, commitment, wisdom and one of the most networked people I have met. Jeremy is an entrepreneur and a leader of leaders. He has amazing insights into leadership competencies and values. He has a passion to ignite this latent potential within individuals and organizations and provide ongoing development and coaching to bring about competitive advantage and success. I would recommend him as a speaker, coach, mentor and consultant."
- Chris Gaborit (Learning Leader, training Outsourcing Expert, Entrepreneur, Network Orchestrator)
"Jeremy Lopez is a real gift. He is authentic, passionate, and has an amazing love for God, people, and life. As Founder of the Identity Network, he has been able to deliver relevant connectivity, teaching, and resources across the world. He hears the voice of God and helps others to hear God's voice for their own lives. He is an engaging speaker, and makes an impact in every community he serves. I highly recommend him."
- Robert Ricciardelli (Talk Show Host, Social Evangelist, Thought Leader, Life / Business Coach - Growth Catalyst Writer, Speaker)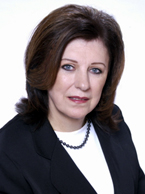 "WOW! I just finished reading Jeremy Lopez's newest book, "Abandoned to Divine Destiny"… Excitement! That's what I felt! Now and then we are fortunate to come across a book that has the capacity to inwardly stir our hopes. What a treat this book is! You will finish this book with a level of understanding about yourself and humankind that you did not even know that you needed. Dr. Jeremy skillfully writes this deeply compelling invitation to experience a life of greater inspiration and love – and every word rings with the incredible potential of the human spirit."
- Dr. Kluane Spake (Apostle, Speaker, author, mentor, and friend)
Product Details
Weight: 1.25 lbs.
Related Categories