Open Sky: Soaking Instrumental (Prophetic Worship CD) by John Belt
SKU#: PROD41223
Open Sky
Soaking Instrumental
by John Belt
Open Sky Soaking Instrumental
is like breathing a breath of fresh air.

There is a new sound in Open Sky that takes you into a place of the weighty glory of God.

You will discover beautiful soaking tapestry in this instrumental.

From "Glorious Throne" to "Beauty of Life" to "I Really Want to Know" you will experience the heartbeat of God flowing into your heart to create a worshipful communion with the Holy Spirit of heaven.
Revelation 4:8-11 The four living creatures, each having six wings were full of eyes around and within. And they do not rest day or night, saying:

"Holy, holy, holy, Lord God Almighty, Who was and is and is to come!"

Whenever the living creatures give glory and honor and thanks to Him who sits on the throne, who lives forever and ever, the twenty-four elders fall down before Him who sits on the throne and worship Him who lives forever and ever, and cast their crowns before the throne, saying:

"You are worthy, O Lord, to receive glory and honor and power; For You created all things, and by Your will they exist and were created."
Tracks
Glorious Throne

Splendor

Opening in the Sky

Taken Up

Better Land

Wonderous Destination

Beauty of Life

My Resting Place

So Thankful

Singing Song

The O Zone

How Could this Be?

I Really Want to Know

Path of Life

My Meditation

Kaboding
Samples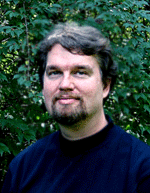 John Belt has produced a variety of instrumental and worship CD projects to help people experience God in a tangible way. Through music and sound John opens doors in the Spirit through worship and sound to provide atmospheres for intimacy with God, healing, miracle and prophetic release in the manifested Presence of God.
Product Details
Weight: 1 lbs.
Related Categories