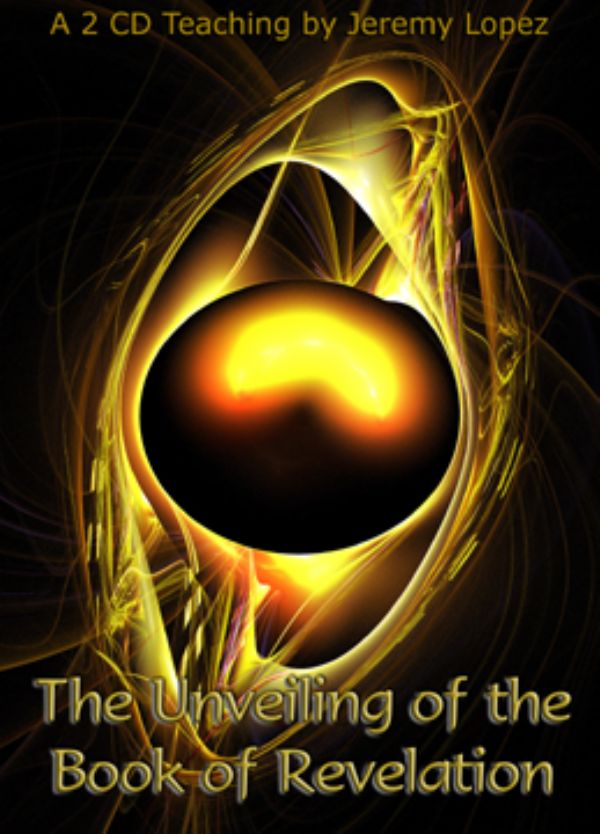 The Unveiling of the Book of Revelation (teaching CD) by Jeremy Lopez
SKU#: PROD40938
The Unveiling of the Book of Revelation
by Jeremy Lopez
Do you really understand the book of Revelation? Is it about some antichrist, dragon or beast? Or is it about the revelation and the apocalypse of Jesus Christ? This series will open your eyes to truly understand what this wonderful yet mysterious book is all about. In order to understand this "revelation", you will have to interpret the word with the Word. This book when interpreted by the Word shows the Christ in you, the Hope of Glory.
Disk 1: How to Understand the Revelation
John was on the isle of Patmos. "Patmos" means mortality. John had come to the end of himself in order to see mortality or the spirit realm. This book is a spiritual book and can only be interpreted by the Spirit not by what we see or read in the newspaper or see on TV.
Disk 2: The Antichrist: What the Bible Really Says
The word "antichrist" is not even in the book of revelation. "Anti" means "instead of" not against. It speaks of the dual nature in us of the Christ and antichrist. The antichrist wants to take place of the Christ in us when we allow our flesh to reign.
Product Details
Weight: 2 lbs.
Related Categories